Ruane Property Management LLC
Our company was founded on the conviction that loyalty, dedication, reliability and commitment to superior service would assure success for us as well as our clients. Our client base speaks to these qualities and is testament to our reputation. If you are in need of or interested in either commercial or condominium property management, we welcome the opportunity to earn your trust. Property surveys and written proposals are offered without cost or obligation.
Come with us and experience the best management services in the industry.
Ellen Ruane – Principal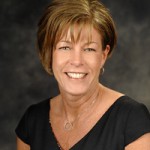 Ellen brings 20 years experience in all facets of the property management business, including her most recent position as VP of Property Management for Glickman Kovago & Company.  Before joining the real estate industry, Ellen worked in an accounting capacity for many years for retail and wholesale businesses, including Anheuser Busch, Inc. and Hilton Hotels Corporation. Ellen resides in Paxton with her husband Paul and has three grown children. Ellen enjoys hiking, going for long walks, biking and traveling. Ellen, along with her husband and children, find joy in their vacations with family and friends on Cape Cod and Hilton Head, SC.
Paul Ruane – Director, Field Supervision and Scheduling
Paul brings 30 years of experience in maintaining large state facilities.
Robert F. Eiseman – Senior Business Adviser
Former Senior Vice President of Hilton Hotels Corporation.
Andrea Austin – Property Manager
Andrea brings over 8 years of real estate, construction, office management and accounting experience to RPM. Prior to working in the property management field, Andrea worked as an Office Manager for both a large landscape construction company and a residential builder. Andrea has been a licensed realtor since 2006. Andrea resides in Marlborough with her husband and dog. In her spare time, Andrea enjoys bowling, kayaking, camping and spending time with her friends and family.